Sister Wives
Sister Wives' Kody Brown Says 2 of His Kids Are "Blocking" Him
Kody Brown Shares Update on Estranged Relationship With 2 of His Kids
Sister Wives star Kody Brown speaks out about his relationship with two of his adult children, saying they are not interested in talking to him.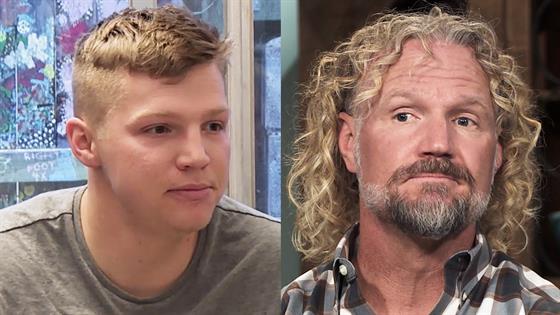 Kody Brown is lamenting the apparent souring of his relationship with several of his 18 children.
In an exclusive clip from the Oct. 15 episode of Sister Wives, the TLC show's patriarch expresses frustration his struggles to communicate with two of his and ex-wife Janelle Brown's six kids.
"I've reached out to Garrison and Gabriel," Kody said in a confessional. "I reached out to them just before Christmas and I reached out to them after. No, they're blocking me."
The reality star, who has also endured breakups with three of his four wives in the last few years, added, "They're not interested in talking to me."
However, when it comes to their estrangement, Garrison puts the onus on his dad. In fact, in the preview the 25-year-old reflects on his and his dad's difficult relationship with several family members—including Kody's ex Christine Brown.
"Since I last talked to Dad, I bought a house, I've gotten into school and I got the car that I wanted, that he told me I should never get," Garrison told Christine, adding that his father "doesn't care to" know anything.
In a confessional, Janelle noted how the children's relationship with their dad changed over the years.
"I can observe that Kody seems to have trouble relating to his older children and he seems to dote on the younger children," she said, "and when my children were younger, it was very easy for him to be a father, right, because he was still kind of this important. He was important to them. His opinion mattered to them, his guidance mattered to them and now, because they question a little bit, I think it might be harder for Kody to feel like he's respected."
But Robyn Brown, Kody's only remaining wife, appeared to place the blame on one person. She said that his relationships with many of his older children were once "really good," adding, "Christine left and all that changed."
Christine, who shares six children with Kody, announced their separation in November 2021. This past weekend, she tied the knot with new partner David Woolley.
Sister Wives airs Sundays at 10 p.m. on TLC. For more insight on the love lives of Sister Wives stars, keep scrolling…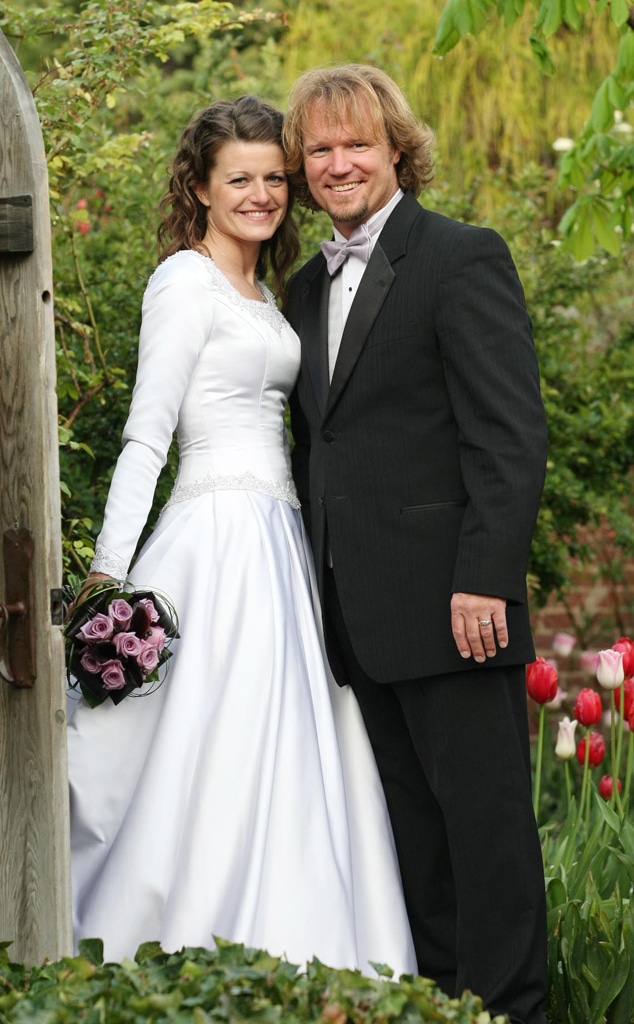 Kody Brown & Robyn Brown
"She looked like a soccer mom," Kody Brown once joked on Sister Wives of meeting then-single mom Robyn in 2009. "She had a van, three kids and was divorced. I thought, 'I didn't need a van, a divorced woman, and three kids in my life—that's just trouble.'"
Nearly a decade and a half on, though, they're still kicking it, the pair adding son Solomon, 11, and daughter Ariella, 7, to the squad. As for bringing on other teammates, it's not in the game plan. "I really, really struggle with it because it feels, like, 'Oh, well. Those didn't work. So, on to [someone] new,'" Robyn said on the December Sister Wives: One on One special of Meri, Janelle and Christine leaving the fold. "That's hard for me. That's really, really hard for me. It feels disrespectful."